---
Monitoring kids and employees becomes highly necessary sometimes because of the safety and security reasons. There are many spying software present online and in this Hoverwatch review, you will learn why it is the best employee monitoring and parental control software for mobile phone, PC & Mac.
HoverWatch Review – Does This Monitoring Software Really Work?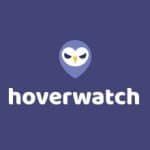 Refog created HoverWatch in 2002. The company is renowned for its children and employees monitoring solutions. In the last six years, the company made the great progress and established itself as a perfect monitoring software provider. Currently, over 12 million people in 196 countries have been using Hoverwatch products.
The company has its clients in industrial and financial sectors. Big and small firms put their trust in their monitoring programs. They help the companies to secure their secrets in the most efficient way.
>>> Click Here to Visit Hoverwatch Official Site!
Why We Need Hoverwatch?
You need Hoverwatch when you think that your kids could fall into wrong hands, or when you don't trust your employees with the sensitive information. As Hoverwatch provides you all the important information about the device related activity, you can remain tension free throughout the day.
What are They Selling at Hoverwatch.com?
HoverWatch is selling three spying applications for the following operating systems:
Windows (PC)
Mac OS X (PC)
Android (Smartphone)
Hoverwatch Keylogger for Windows
Hoverwatch Keylogger for Windows is the special program that keeps an eye on all the activities of the Windows PC. It can track things like website visited, screenshots, pressed keys, camera use, etc.
Key Features:
Hoverwatch Keylogger for Windows offers the following amazing features:
It's Undetectable: This software works in stealth mode – the PC user couldn't find it on Start menu or task manager
Keyboard Logger: Either virtual or physical, this application is able to register all the typed keys
Webcam Shots: You can see who is using the PC at what time with Hoverwatch as it can take the photos from the camera attached to the computer
Website Logs: This application tells about every website that is being visited by the user of the targeted PC
Screenshots: Hoverwatch automatically takes screenshots; the captured images are saved in the formats like PNG, JPG, BMP, etc. so you can easily view them
Facebook messages and other chats: It can track all the activities of Facebook account or any other social media website including their messages
All Computer Activities: This application could record all the activities of the computer including PC turning on/off, user logins, file tracking, folder settings, and command line parameters
Skype Recorder: It can save all the calls and conversations happened on Skype
Location Tracking: Know the exact location of tablets and laptops on a detailed map online
Check this clip to know to install Hoverwatch for Windows on PC:
Click Here to Download Hoverwatch for Windows!
Compatibility
This application is compatible with Windows PC.
Hoverwatch Keylogger for Mac
Keylogger for Mac is another Hoverwatch spying application. It tracks all the activities of Mac computers of your employees or children. From pressed keys to taking screenshots, it monitors all.
Key Features:
The key features of Keylogger for Mac are as follow:
Keyboard Logger: Virtual or physical, it tracks all the written words
Message Tracking: It not only saves text messages, but also Skype, iChat, Adium, iMessage, and Facebook messages along with emails
Silent and Invisible: This application works in the stealth mode and remains invisible from the eyes of the user
Passwords: All typed passwords are saved in its database, but this feature could be disabled anytime
Screenshots: It saves the screenshots automatically so you can see what is happening in real-time on the computer
Internet History: This software tracks internet history of all browsers; you get the information like pages, URLs, titles, visited time, and other important details.
Check this clip to know how to install HoverWatch keylogger for Mac on Macintosh:
Click Here to Download Hoverwatch for Mac!
Compatibility
Keylogger for Mac as the name indicates is compatible with all Mac computers and laptops.
Hoverwatch Mobile Tracker for Android
Hoverwatch Mobile Tracker for Android is the cell phone tracker that records all the activities of the phone including SMS, call history, internet activity, contacts, calendar, etc.
Key Features:
Invisible: It remains undetectable and the user couldn't know he is being tracked
Text Messages and Calls: Tracks all the outgoing and incoming calls, with SMS and MMS tracking
Social Media Tracking: All kinds of messages sent or received from social platforms including WhatsApp, Viber, Facebook messenger are monitored by this application
Geolocation: Tells the exact location of the device using GPS
Front Camera Photo: Whenever the phone is unlocked, the call is made, or SMS is sent, it takes the pic of the user from the front camera
SIM Card Replacement: This application doesn't stop working when SIM card is replaced or removed; it notifies if SIM is changed
Internet History, To-do list, Contacts, all are monitored
Snapchat: It is a perfect Snapchat spy as well
Screenshots: This application takes screenshots automatically to give you the whole story happening on the phone
Check this clip to know to install HowerWatch for Android on a target phone:
Click Here to Download Hoverwatch for Android Phone!
Compatibility
Hoverwatch Mobile Tracker for Android is compatible with the devices having an Android operating system.
How to Install HoverWatch?
You can install HoverWatch like any other tracking software. Sign Up for free on their website. Select your desired operating system and click on the download button. For all the devices, it is recommended that antivirus protection should be turned off temporarily.
How HoverWatch Works:
Hoverwatch follows three steps workings:
Step #1: Creating Account
Click on Start Watching and put your email and password. Activate your account by finding the Hover watch message. One dashboard will show the data of all the devices that you want to monitor.
Step #2: Install the Program
With your email and password, log in to Hoverwatch app. Choose your device type from Windows, Mac or Android, and download and install the app. Again enter the email and password of the step#1 during the installation.
Again use the email and password from the step#1 to sign in to your dashboard. You can view the information of all connected devices from there. You can see the data of the device within 5 minutes.
What Makes HoverWatch Different to Other Parental Control Software?
Hoverwatch spy app is different from other parental control software in many ways:
Complete stealth mode
Covers almost all functions of the device for monitoring
All major OS could be monitored including Mac, Windows, and Android
The best price among all
Check Howwatch Reviews from Real Customers:
Here are some of real Hoverwatch customer reviews from other review sites:
"Great response time and helpful support. It stopped working but got a quick response and it was fixed after some setting changes and updated version. Thanks so much…" Mary from www.trustpilot.com.
"For the quality and the wide array of spying services that Hoverwatch offers, Hoverwatch is a complete value for money deal…" from www.bestmonitoringapps.com
Quick HoverWatch.com Reviews:
Here are some quick reviews on HoverWatch.com:
Website Layout
The website (https://www.hoverwatch.com/) is simple. All three of its products are present on the home page. The menu bar has the options like Features, Pricing, Blog, Support and Log in.
Order & Payment
You can easily place your order at Hoverwatch.com by selecting the right product with your required subscription. The payment methods which they accept are all major credit and debit cards, Paypal, fax order, phone order, wire transfer along with the country-specific payment method.
Customer Service
There is no particular customer service team or hours to provide support. You can visit their support page anytime to submit your request and your query will be answered as soon as possible.
Online Support
They only provide online support. Visit their support page and get the answer to your queries by reading the already mentioned questions.
Hoverwatch Price & Plans
HoverWatch offers two major packages under the category of Family and Personal.
Family: The package starts from $3.33 per month only. It allows you to monitor up to 5 devices. Pay $39.95 for 1 month; $99.95 for 3 months; and $199.95 for 12 months.
Personal: The package starts from $8.33 per month only. It can track only one device. Pay $19.95 for 1 month; $49.95 for 3 months; and $99.95 for 12 months.
HoverWatch Review – Bottom Line

Pros & Cons of HoverWatch Mobile Tracker
Pros:
HoverWatch provides so many benefits to its users:
Invisibility: The most vital feature of spy software is its stealth mode working. Hoverwatch is the master of it and lets you see all the activities of the target without them noticing it. Even the person with high knowledge of technology couldn't detect it.
Screenshots: The regular and frequent screenshots are sent to the user to see what is actually happening.
Web-History Browsing: This feature makes the list of the visited websites available.
Remote Settings: You can easily change the settings of the software remotely. Even you can uninstall it from the device whenever you want.
Cons:
This application is beneficial in many ways but the major drawback you will find is its inability to install remotely. Physical access to the device is a must. If you provide the device to your employee or kids then it won't be a big issue for you.
HoverWatch offers simple yet perfect monitoring software solutions available today. It offers diverse features that cover almost all kinds of the function of the selected devices. Their package price is also very reasonable.
>>> Click Here to Get Hoverwatch Now!
Should I Buy HoverWatch?
Yes! If you are looking for the ideal employee monitoring and parental control solution then you should buy Hoverwatch, and now you can get the discount on your subscription as well.
(HoverWatch Review)
Category: Monitoring Software