---
ReliaShield
from $7.99/month
ReliaShield Review – The Smart, Affordable Solution to Identity Theft Protection
The following article is a comprehensive review of the company, ReliaShield. Its main purpose is to inform the reader on what ReliaShield is, what it is used for, its key benefits, how it works, and the pricing and plans available for this product. This ReliaShield review, will also answer some of the frequently asked questions about the product in order for the reader to understand it better.
This article will conclude by providing a quick overview of the company's website. Website features that will be discussed here will include the website layout, how to shop on the website, how to make payments on the website, as well as the available customer service options.
What is ReliaShield?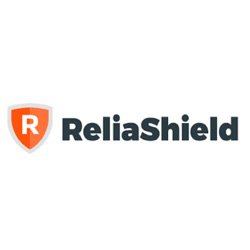 ReliaShield is a software solution for identity theft protection. The company is based in Nashville, Tennessee. The company guarantees service, transparency, and value to all of its customers. In addition, this company has plans that cover both individuals and families, with affordable features that ensure that no one is left out.
Visit Site: www.reliashield.com
What is ReliaShield used for?
ReliaShield is used for protecting people from having their identity stolen by nefarious people especially online. Identity theft can lead to high financial and reputational losses, and this product helps to guard against that.
Who is ReliaShield for?
ReliaShield is for both individuals and families that are looking to protect their identity from being stolen in order to avoid the devastating costs of having their identity stolen. Kids under 18 years old are covered under the family plans for free.
If I become a victim, what does ReliaShield do?
The first thing that will happen is that you will be assigned recovery specialist that will work with and for you in restoring your identity. The company has a 100% recovery rate thanks to its expert recovery specialists. The specialist assigned to your case will also ensure that you are not held liable for any fraudulent transactions that are done with your identifiable information.
How Does ReliaShield Work?
Select your preferred plan depending on how many people will be covered under the plan. The individual plan covers only one person, while the family plan covers two adults as well as provides free coverage for kids within that household that are less than 18 years.
Once you have selected your preferred plan, submit your information, then proceed to providing your payment information. Protection starts immediately you pay for your preferred plan.
The company will then monitor your identity all day long every day for the duration of your plan. The company will alert you if it detects any suspicious activity surrounding your identity.
If you do end up a victim of identity theft, the company will work towards restoring your identity on your behalf. The company's protection is backed by its $1,000,000 coverage that is for stolen funds and expense reimbursement.
>>> Click Here to Find More Information on How ReliaShield Identity Works!
Why Should I Use ReliaShield instead of One of Other Competitors?
You should select ReliaShield for a variety of reasons. For starters, it offers three different protection plans, offering a wide range of features that can cater to everyone's specific protective needs. Secondly, these plans cost a fraction of what the competitors are selling similar products for.
In addition, when you purchase a family plan, you get free coverage for every under 18 that is in your home. Competitors charge $5 or more for every child covered by their plans. It is also important to note that the company does have a 100% recovery success rate with every one of their clients who has been a victim of identity theft having had their credit history as well as their identity completely restored.
The final reason you should be choosing Relia Shield is the fact that its customer service is unparalleled.
ReliaShield Pricing and Plans – How Much Does ReliaShield Cost?
There are six plans available for the product, and they are divided into two categories, plans for individuals, and plans for family.
For the individuals, we have ReliaShield Essential, Prime, and Elite. ReliaShield Essential costs $7.99 per month or $87.99 annually. This plan covers all types of ID theft, provides dark web and personal information monitored, as well as monitoring of court records, change of address, as well as social security number monitoring. In addition, it provides updates on data breaches, unlimited restoration services, wallet alerts, 24 hour customer service, and $1 million stolen funds and expense reimbursement, as well as free credit report reminders.
The ReliaShield Prime costs $14.99 per month, or $164.99 annually, and gets you the same features as the Essential plan but with extra features that include non-credit loan monitoring, social media monitoring, single bureau credit monitoring as well as neighbourhood predator monitoring.
ReliaShield Elite goes for $21.99 monthly, or $241.89 every year. It has all the features of Prime but comes with additions that include 3 bureau credit monitoring instead of 1, notifications for credit card application, new bank account apply, bank account takeover, as well as monthly credit score tracker.
Family plans for this product include the ReliaShield Essential that costs $14.99 per month, or $164.89 per year. It comes with the same features as the Individual ReliaShield Essential plan. The Family ReliaShield Prime will cost $24.99 per month, or $274.89 per year, and comes with the same features as the Individual ReliaShield Prime. Finally, there is Family ReliaShield Elite that costs $34.99 per month, or $384.89 per year.
Please note that family plans come with free coverage for your children as long as they are below 18 years. Check our ReliaShield coupon code to save your money during checkout.
Best ReliaShield Promo Code:
ReliaShield Coupon Code:
Get 10% discount on identity theft protection plans at Reliashield.com!
What happens after I enroll in a ReliaShield identity theft protection plan?
After enrolling in one of the company's protection plan, you will gain access to all of the reports that correspond to your chosen plan. The company will send you notifications and alerts whenever it detects any changes made to your personal information online.
Whenever a major data breach occurs where your personal information is held, you will be alerted.
If you do become a victim, you will be supported by the company's stolen funds and personal expense reimbursement coverage.
ReliaShield FAQs:
What is identity theft and why should I be concerned about it?
Identity theft occurs when your personal information like name, DOB, or social security number is used by third parties without your knowledge or consent to engage in fraudulent activity.
Statistics show that in every two seconds, someone becomes a victim of identity theft in the United States. In 2018 alone, there were 14.4 million identity theft victims in the country, with $14.7 billion being stolen by identity thieves in that year.
Statistics also show that social media users have an almost 50% higher risk of account takeover, and that in 2018, there was a 56% bump in mobile account takeovers from the past year.
You should be concerned about identity theft because your personal data is everywhere. It is now extremely easy for your records to be exposed to the criminal element due to data breaches. Your personal information has never been as vulnerable as it is now, and you stand the risk of losing your hard earned money or having your reputation ruined by not taking the necessary precautions to protect your identity.
How do thieves get my identity?
Identity thieves can get a hold of your personally identifiable information through a variety of means. This includes data breaches in corporations that hold your information. At the moment, there is no way of preventing data breaches. Other thieves physically steal purses and wallets, mail, tax information, and personnel records. Identity thieves can also use phishing and skimming as well as redirecting your mail by changing your address through a legitimate change of address form.
What do thieves do with a stolen identity?
Identity thieves can steal the money you have kept in your investment and bank accounts. They can get tax refunds using your identity, as well as take out loans using your name and personal details. Furthermore, they can over borrow and ruin your credit, as well as commit criminal acts as you.
They can also open new accounts in your name, fraudulently get cable TV, gas or electricity using your name, counterfeit checks, gain employment using your identity and good employment credentials, obtain medical benefits using your health plan, pretend to be you when being arrested, obtain government funds as you, and even get a driver's license as you. They could also fraudulently file tax returns using your details.
You will spend a lot of time and resources trying to restore you battered identity.
Is identity theft preventable?
Preventing identity theft is impossible, because, as mentioned earlier, all of your personal information is everywhere. Your files are with government entities from local to the national level. Your files are also with healthcare providers, businesses that you interact with online and offline, as well as financial institutions.
However, with Relia Shield, you can be protected from identity theft thanks to its sophisticated monitoring and alert systems. This helps to block the perpetrator from doing anything with your information, and helps to minimize the severity of the damage caused by identity theft.
Can I still become a victim of identity theft even if I am a client of ReliaShield?
The company does provide a superior, and comprehensive identity theft protection strategy. However, there is no identity theft protection service that can protect against all identity thefts as they arise. So yes, you can still become a victim of identity theft even with a ReliaShield protection plan. However, with such a plan, you will be alerted immediately your personal information changes and remedial action can be taken to prevent damage. The company will also recover and reinstate your identity, as well as reimburse you for the losses you may have incurred.
Why do I need to cover my family for identity theft?
You need to cover your family for identity theft because every individual with a legitimate social security number is a target for identity theft. Children are no exception, and having their identities stolen at a young age can have disastrous effects on their finances and access to financial services when they are older.
Does ReliaShield need my social security number?
No, the company does not get your social security number when you enroll for any of the plans provided. You are also not required to provide one at any point after enrolling in a plan. However, the company does encourage its clients to provide one when completing their account profile. With your social security number, the company is able to determine if thieves have obtained it, or if it has ever been used for nefarious purposes.
How does Relia Shield safeguard my personal information?
The company utilizes the up to date encryption and security framework technology that guarantees your data is safe at all times.
Do you cover 401k or investment accounts?
Yes, the company's $1 million dollar stolen funds and reimbursement policy will cover money stolen from 401k pension accounts and from other forms of investment accounts.
A Few ReliaShield Reviews from Real Customers:
Here are some ReliaShield customer reviews from other sites:
Jeff W. – www.consumersadvocate.org says:
"I signed up for Reliashield's identity theft program a few weeks ago and it detected my social security number was being used by another person for over a year! They were very helpful in contacting the social security administration and other government entities to get the false name removed…"
Heather B – www.bbb.org says:
"I chose Reliashield over many other companies out there based on the info. I collected from extensive research of reviews online. and I have had no issues with contacting them when I need to talk with someone. There is always a live person who picks up the phone…"
Quick Reliashield.com Reviews
Here are some quick ReliaShield.com reviews that will help you to learn more about them.
Website Layout
The website layout (https://www.reliashield.com) is simple, which makes it easy to navigate. The homepage has all of the information required to guide customers in finding out more about the company as well as the company products that are most suitable for them.
Customer testimonials can also be found at the homepage, and new customers can use these as a way to gauge the quality of the company's products.
Shopping Processing
Shopping is carried out on the website. The plans available for this product can be found on the homepage of the website. As mentioned above, the plans come in two categories, for individuals and for families. The family Essential, Prime and Elite plans are identical to the Individual Essential, Prime, and Elite plans respectively, but, they do cost slightly higher as the number of protected individuals increases in the family plans. Simply select your preferred plan, and you will be guided to checkout.
Order and Payment
To make an order, select the plan you wish to purchase. You will be directed to a page that provides you with the option of paying monthly or annually. Select your preferred payment schedule between the two, and from there, you will be directed to the next step which is to submit your personal as well as payment information.
Use your preferred payment method from the choices provided to pay for your plan. Once the payment goes through, you will receive an email confirming your purchase as well as detailing your next steps.
Customer Service
The company's telephone number is prominently displayed on the bottom of the homepage. There is also a 'Contact' page where you can find further ways of communicating with the company.
ReliaShield Review – Should I Buy ReliaShield Identity Theft Protection?
Indeed you should buy this product because it is effective at protecting your identity online and offline, as well as the identity of those who you care about from predators who steal identities and use them to steal, ruin reputations, and commit crimes.
>>> Click Here to Buy ReliaShield Identity Theft Protection Plan!
How to Order ReliaShield Protection Plans?
Simply visit the website, select your preferred plan, and pay for it using the most convenient payment method that is amongst the choices given. Upon successful payment, you will receive an email confirming your purchase, and providing you with further details on how the company will begin protecting you. Order now, and you will receive 10% OFF ReliaShield coupon code that you can use to obtain a discount on your purchase.
Free ReliaShield Coupon Code:
ReliaShield Coupon Code:
Get 10% discount on identity theft protection plans at Reliashield.com!
How to Redeem ReliaShield Coupon Code?
Redeeming ReliaShield coupon codes is quite simple, all you have to do is to choose a suitable plan and click on the ReliaShield promo code to get the discount immediately. So, what are you waiting for? Buy your favorite antivirus with a discount by taking advantage of this limited time discount offer.
(ReliaShield Review & Coupon)
Category: Identity Theft